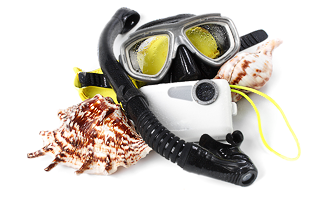 Cozumel Tripadvisor REVIEWS
I am writing this review in hind sight, only because we are going to Cozumel in 2 weeks and cant wait to take the Cozumel Snorkel Cielo Party tour with Cozumel Snorkel. Always a great time. They take you to places you could never dream about because they are so beautiful. One of the main reasons we keep returning to Cozumel. Nov. 2012

LizrJane
Booked with Cozumel Snorkel, and had the most amazing time ever!!! The guys really love what they do, and it shows. There were 9 people on the a big boat and it definitely didn't feel crowded at all El Cielo was AMAZING. Aug 2006

Cousinjenn
Cozumel Snorkel provides a great time for snorkeling and seeing some beautiful areas of Cozumel. They will tailor your experience depending on what your group would like to do. Our group had fun and we are planning another trip with them already. October 2014

tedkinzer
A great cozumel excursion to go on, is the cozumel jeep tour for an adventure to the other side of Cozumel Island Mexico. This Cozumel Jeep & snorkel tour will take you the the most breathtaking beaches in Cozumel to go snorkelling cozumel beach. This is where to go snorkeling Cozumel mexico, with our nest cozumel guides who provide a fantastic jeep tour cozumel thats fun, exciting, and adventurous, to discover Punta Sur Park Beaches and snorkel tours Cozumel at the Punta Sur Beach.
You'll get to visit the Punta Sur Park lighthouse where youll take pictures of the Cozumel ocean front beach and lagoon. Explore Punta Sur Eco Park with this Cozumel Jeep TOur that takes you snorkeling cozumel punta sur park beach, where you cozumel jeep and snorkel tour guide will take you out to the reefs from the gorgeous beaches of Punta sur park cozumel.
Our cozumel TripAdvisor reviews for Cozumel Snorkel have high customer testimonials for your TripAdvisor Snorkel Tour reviews. Want Cozumel Snorkel Reviews? Well we have the best Snorkeling Cozumel has to offer and our customers have ranked us #1 in Cozumel for our best Cozumel Snorkeling Tours in Isla De Cozumel.
Snorkeling at Cozumel is the most magnificent experience ever becuase you will be able to capture the most beautiful Cozumel sea creatures at the amazing coral reefs in Cozumel Island Mexico. There is no other place in th world that has sucuh amazing coral reefs like Cozumel has. Cozumel has the second largest coral reef system in the world. Snorkeling Cozumel is one of the most exciting adventures Isla de Cozumel offers and we are more than happy to take you on a snorkel adventure in Cozumel. Our Snorkel Tours in Cozumel are just spectacular snorkeling at cozumel, you will want to do it over and over again!
Where to snorkel Cozumel? We have the best places where to snorkel in Cozumel that take you to the most mesmerizing snorkeling spots in Cozumel. Our Private Snorkel Tour Cozumel takes you to Tigers secret coral reef in Cozumel where there are sea fans, Cozumel sea turtles, Cozumel reefs, and lots of sea life in Cozumel Island Mexico to observe and discover during your trip to Cozumel Mexico.
So lets go snorkeling at Cozumel with our fun and exciting snorkel trips in cozumel with Tigers Adventures and the legendary Tiger himself and book with us to save money on your Tiger Cielo Tour in Cozumel. Book your Snorkeling Adventure with the #1 Private Cozumel Snorkeling Operator in Cozumel to help save you TIME & MONEY on your Trip to Cozumel Mexico.